This is my first post since joining yesterday. I would have liked to have posted my 'idea' here but as a newbie i was'nt sure how to get all the pictures in. Nonetheless, i will attempt to give a brief overview of what i have published on the scribd site.
My curiosity peaked when i was reading about Edward Leedskalnin who, as i'm sure you are all aware, created coral castle.
Whilst following various links it occured to me that there was something familiar about some of the phrases he used in his writings. Phrases like 'eternal life' and 'ancient Egyptian technology'. I remembered certain images i had seen in ancient babylon, mexico, and egypt. I have attempted to show a connection between the toroidal power unit... TPU, which Leedskalnin developed and a certain 'gadget' from ancient Egypt. I would very much appreciate your feedback on this 'basic overview' which i have posted on the site below. It does contain other links which i suggest you read to give you a more complete understanding of Leedskalnins work ( unless of course you are already familiar with it ).
A quick look here at Leedskalnin's work
http://leedskalnin.com/LeedskalninsPerpetualMotionHolder.html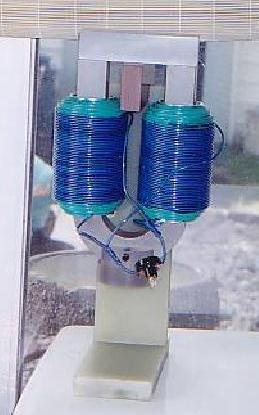 http://www.scribd.com/doc/69145652/Electro-Magnetism-in-Ancient-Egypt